EP#100 – Stay Humble | Echelon Front Strategic Advisor JP Dinnell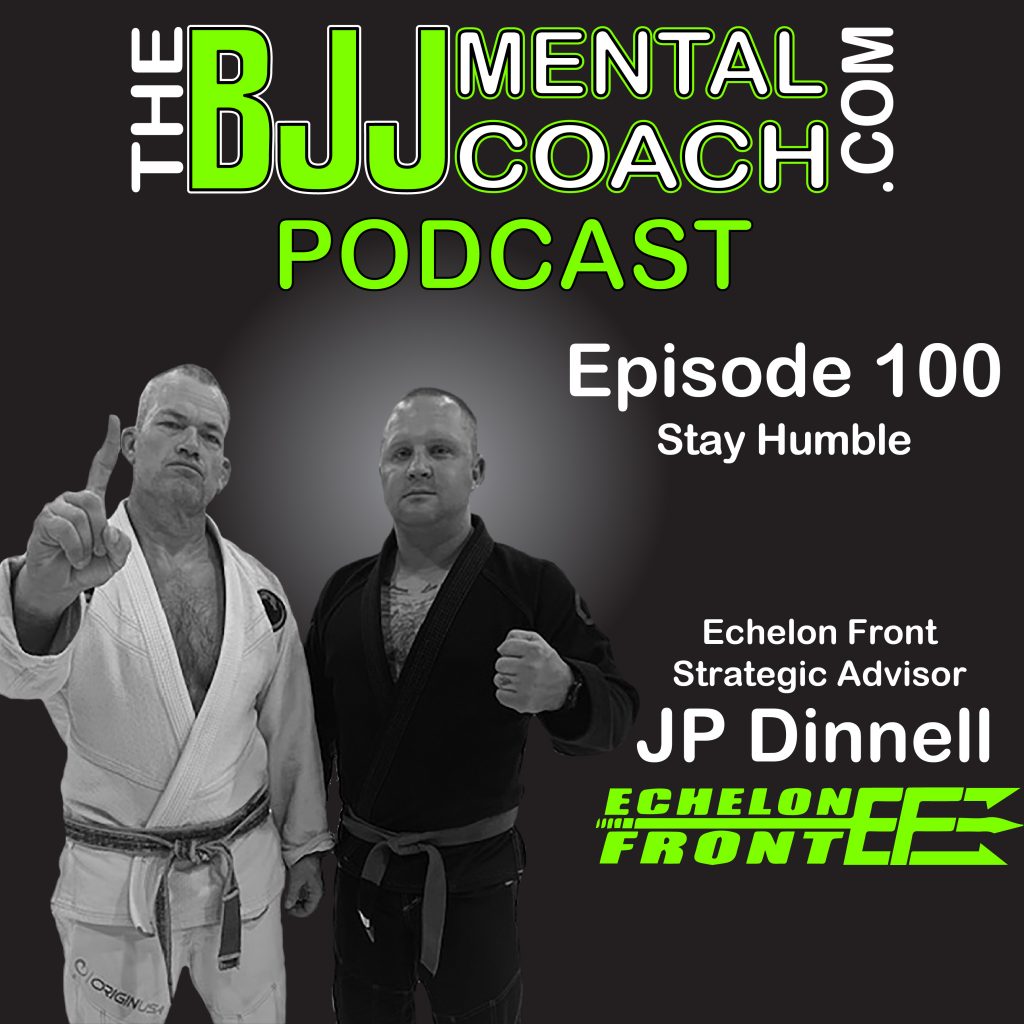 Welcome to episode 100 of the BJJ Mental Coach Podcast, I'm your host Gustavo Dantas and I would like to give a shout out to all hardcore listeners who listened to all one hundred episodes.
As a matter of fact, I would love to hear your feedback with your top three episodes in the past two years. Just send me a message on instagram @gustavodantasbjj.
And today, we have JP Dinnell. JP is a blue belt in Jiu-Jitsu and an MMA Veteran. He is a former U.S. Navy SEAL who served multiple tours of duty in Iraq. JP currently serves as a leadership instructor, speaker, strategic advisor and is the Director of Experiential Leadership Training programs for Echelon Front, which is led by Jocko Willink and Leif Babin.
JP and I connected for the first time during the 2019 Origin Immersion Camp, and it was a great interview with lots of good takeaways.
At one moment during the interview, I asked him: What is one of the best advice that you have ever received on the battlefield that can be used in any area of your life. And his answer inspired me to title this episode STAY HUMBLE.
Stick around for my final thoughts after the interview when I share with you audio of Jocko Willink's wisdom on the topic of humility during his podcast with Echo Charles.
Stay tuned right after jiu-jitsu tribe's message. OSS!
Gustavo Dantas
Itunes – https://tinyurl.com/y45kymp4
Google Plus – https://tinyurl.com/ydetberf
Books: