EP3 – The morning rituals of successful entrepreneurs | Former UFC Fighter Tim Credeur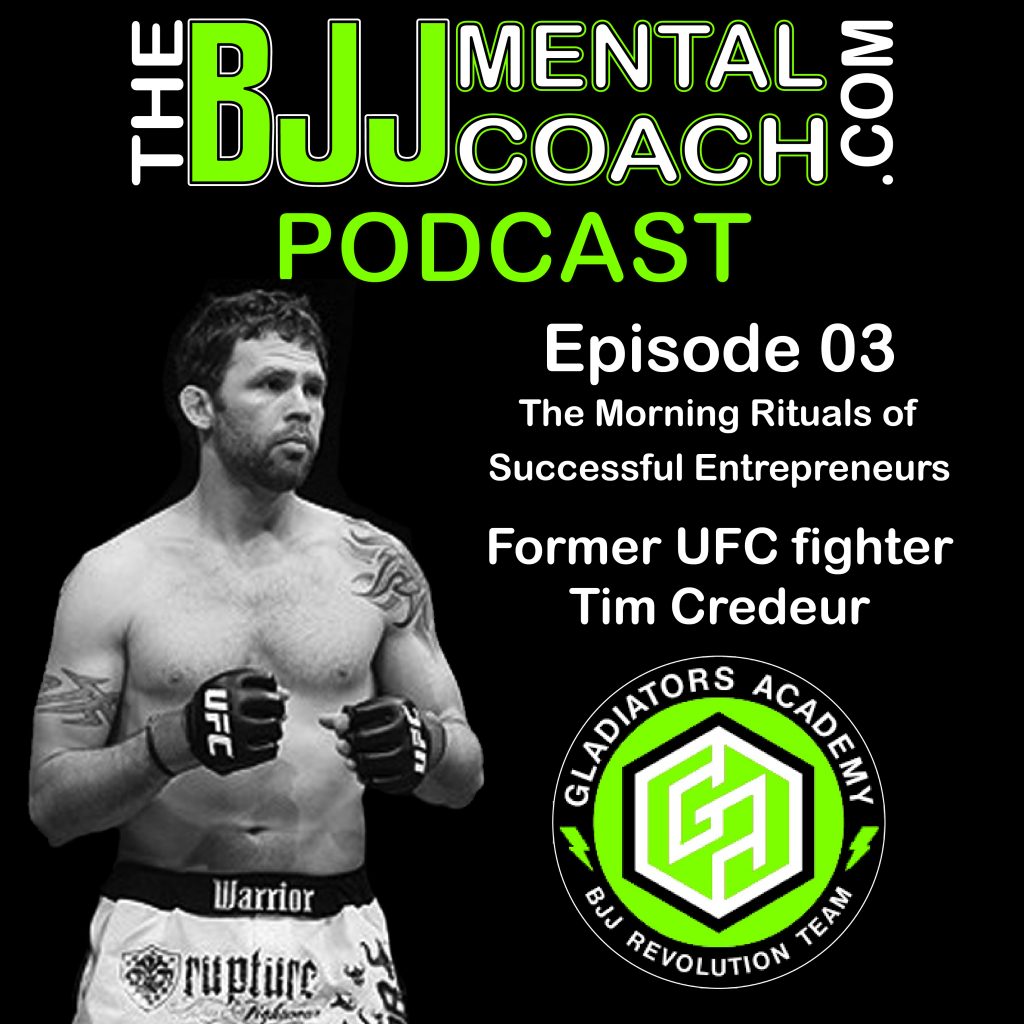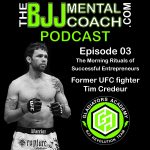 In this Episode 03 you will hear the interview with the former UFC fighter Tim Credeur. Tim is a successful entrepreneur, consultant and the owner of seven gyms in Louisiana.
Check out my Final Thoughts from the interview at [1:05:25] where I share my take aways and teach personal development.
Subscribe to www.thebjjmentalcoachpodcast.com and receive for FREE the e-book version of my book "Launching your BJJ Competition Journey after 30" 10 Steps to maximize your tournament experience. It's also available on amazon.com for $14.95 and you can get for free when you subscribe to our website.
Subscribe, rate and review the podcast! I would love to hear your feedback about the show, you can reach me at info@thebjjmentalcoach.com
Enjoy the podcast! OSS!
Gustavo Dantas
*********
Tim Creudeur
How to connect with Tim Credeur:
https://www.facebook.com/GladiatorsLA/
https://twitter.com/GladiatorsLA