EP 53 – It's Not About You! | Mighty Oaks Foundation Founder Chad Robichaux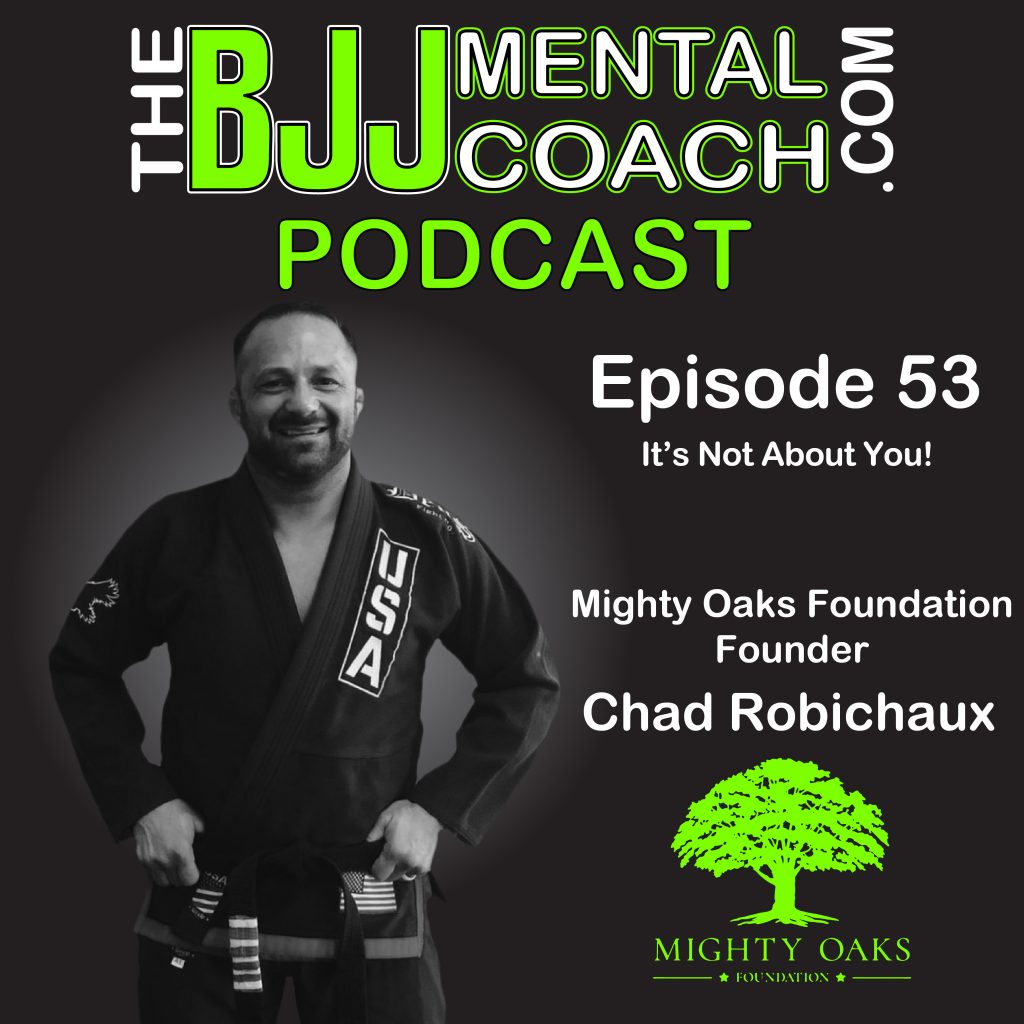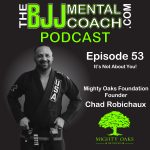 Chad Robichaux is a third-degree black belt, former MMA pro fighter and a former Force Recon Marine who served eight deployments in Afghanistan.
He is the president and founder of Mighty Oaks Foundation, a leading nonprofit organization serving the military community
He shared his struggles with PTSD that inspired him to create the Mighty Oaks Foundation and help other veterans since at least twenty veterans commit suicide daily in the United States.
He also mentioned the importance of being intentional with everything you do in your life, and his main message is:
"It's not about you; it's about others," which inspired me to title this episode, "It's not about you." Stick around for my final thoughts after the interview when I expand on the topic.
Subscribe, rate and review the podcast! I would love to hear your feedback about the show, you can reach me at info@thebjjmentalcoach.com
Enjoy the podcast! OSS!
Gustavo Dantas
The BJJ Mental Coach Podcast – https://tinyurl.com/y4wue4to
Itunes – https://tinyurl.com/y45kymp4
Google Plus – https://tinyurl.com/ydetberf
Stitcher – http://tinyurl.com/y52f5u6z