EP 104 – Life Is Not A Dress Rehearsal – Sparks Martial Arts Owner Kris Sparks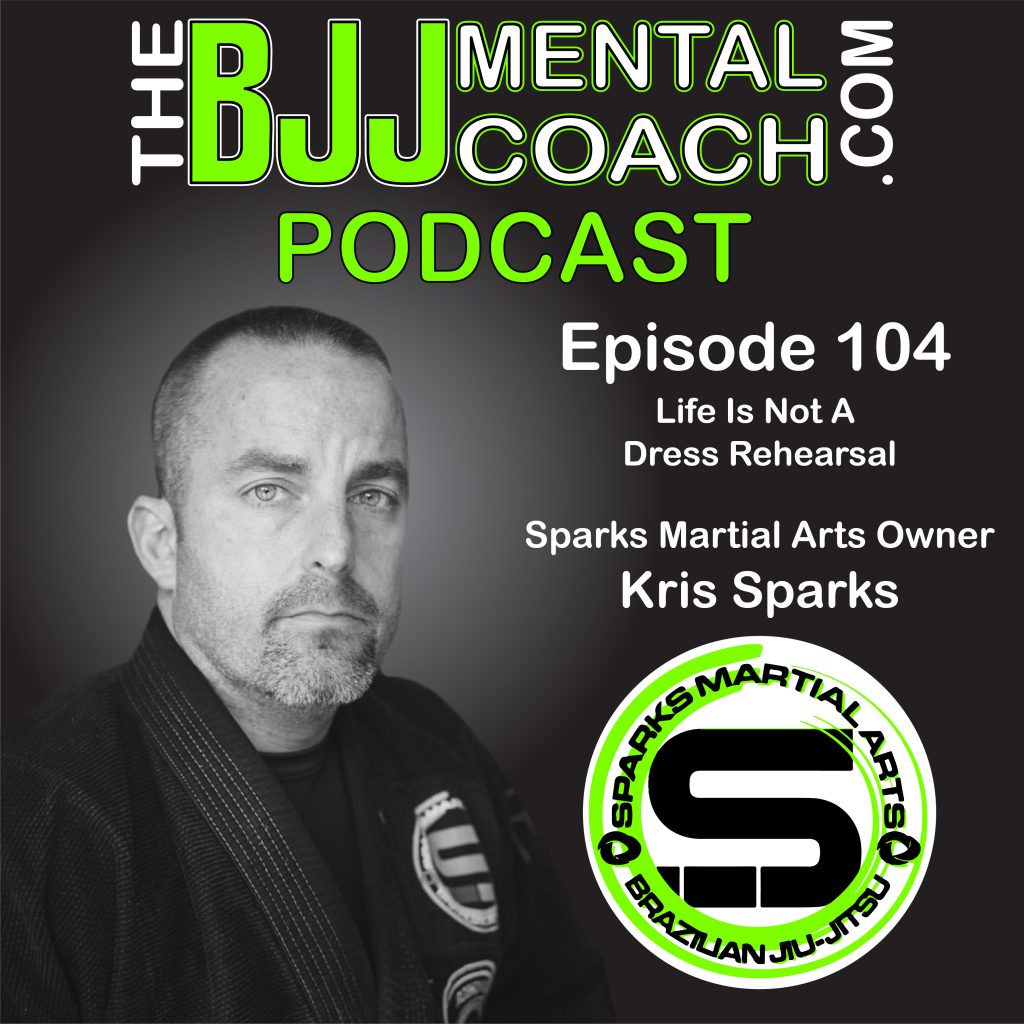 Welcome to episode 104, I'm your host Gustavo Dantas and today we have Kris Sparks. Kris is a lifelong martial artist who has earned black belts in several different disciplines, including a brown belt in Brazilian Jiu-Jitsu.
He is the owner of Sparks Martial Arts in Charlotte, North Carolina. He talked about his challenging transition from the Corporate World to a full-time business owner.
I appreciated, and you will appreciate, too, the fact Kris was very open about his health and his recovery from alcohol and drugs for 15 years. Now he speaks at rehabilitation and detox centers to help spread a message of hope.
When I asked him about one of the best pieces of advice that he has ever received, his answer inspired me to title this episode "Life is not a dress rehearsal".
Stick around for my final thoughts after the interview, and I expand on the topic "Life is not a dress rehearsal.
Stay tuned right after Jiu-Jitsu Tribe's message. OSS!
Gustavo Dantas
Book recommendations:
Who moved my cheese (Spencer Johnson)
7 Habits of highly effective people (Stephen Covey)