EP 105 – Working to Live or Living to Work? Tiger Rock Martial Arts Owner Steve Snyder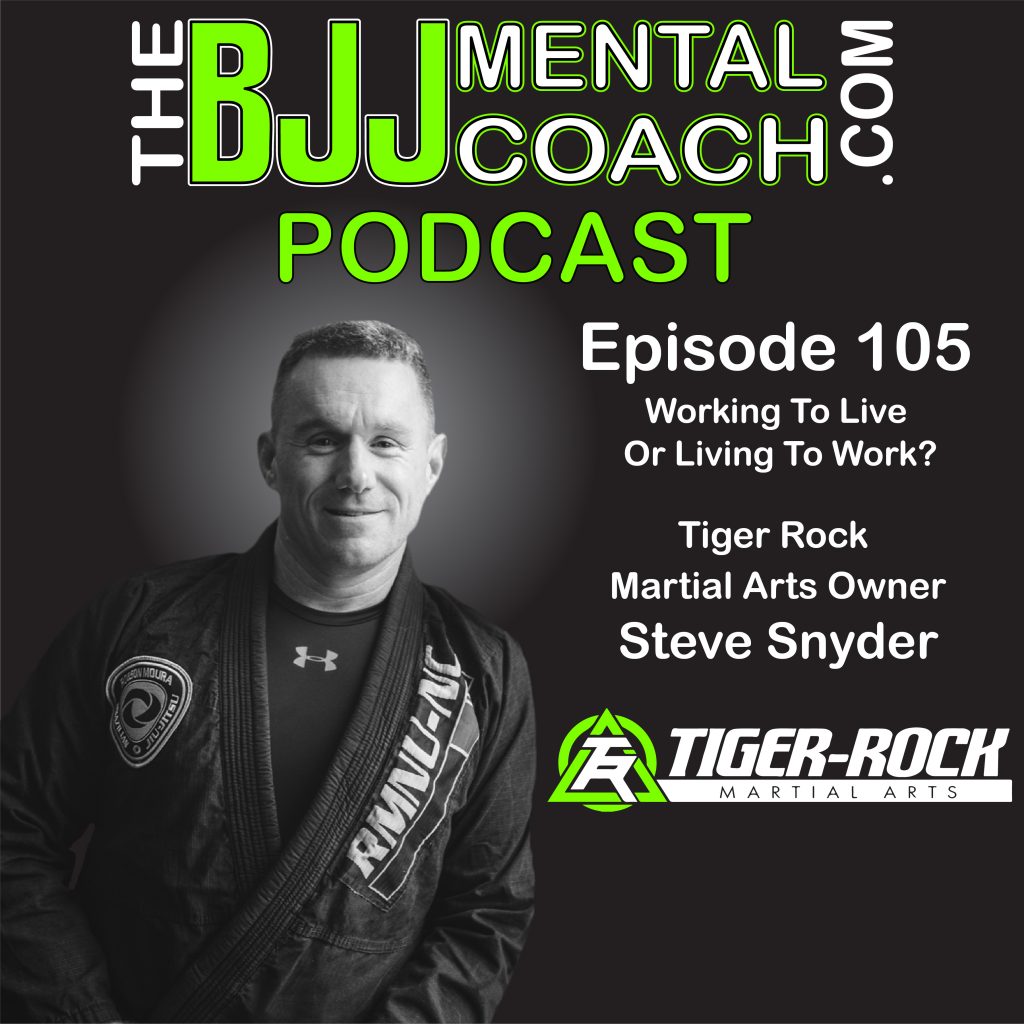 Welcome to episode 105, I'm your host Gustavo Dantas and today we have Steve Snyder. He a 3rd degree black belt under Robson Moura and currently owns and operates Tiger Rock Martial Arts in High Point, North Carolina.
He shared the early days of his entrepreneurial career, implementing crosstraining in the 90's and my takeaway from the interview came when he talked about Work-Life balance, which inspired me to title the episode "Working to live or living to work?"
Stick around for my final thoughts after the interview when I expand on the topic and share an audio with you.
Stay tuned right after jiu-jitsu tribe's message. OSS!
Gustavo Dantas
Itunes – https://tinyurl.com/y45kymp4
Google Plus – https://tinyurl.com/ydetberf
BOOKS: