EP 108 – Winning Your Internal Battles | Foster BJJ owner James Foster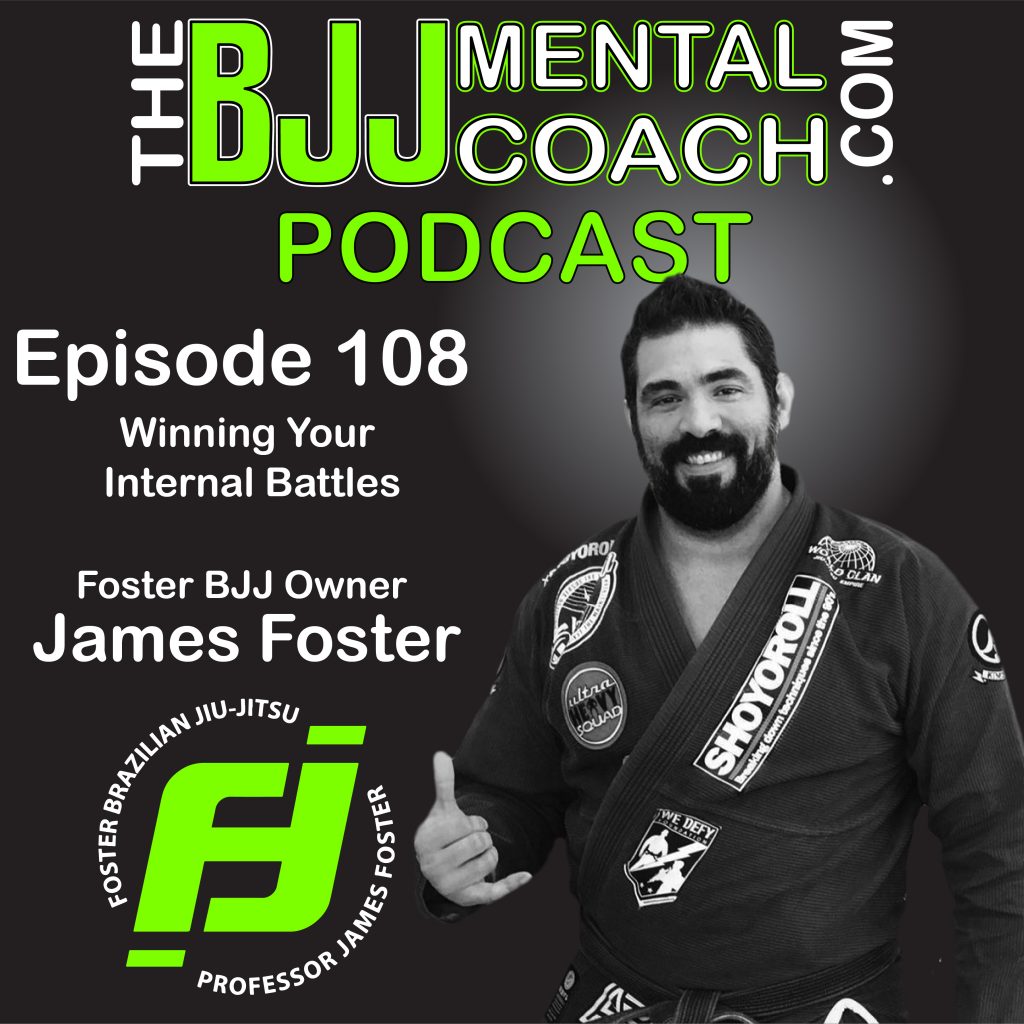 Welcome to episode 108 I'm your host Gustavo Dantas and today we have the fourth-degree black belt James Foster. James is the owner of Foster Brazilian Jiu-Jitsu in Kent, Washington.
He shared his martial arts journey, some of his competition experiences, by the way, James is a 3x Black Belt Master World Champion.
James is heavily involved with awareness campaigns and nonprofit organizations such as We Defy Foundation, Mission 22, Black Belts for butterflies and Jammin' BJJ.
When I asked him how he prepared himself mentally for competitions, his answer inspired me to title this episode: Winning your internal battles.
Stick around for my final thoughts after the interview when I expand on the topic Winning your internal battles. Stay tuned right after jiu-jitsu tribe's message. OSS!!
Gustavo Dantas
Gustavo Dantas
Itunes – https://tinyurl.com/y45kymp4
Google Plus – https://tinyurl.com/ydetberf
Resources:
My social media and website info:
Instagram and Twitter = @james300foster
Facebook = facebook.com/james300foster
Youtube = youtube.com/fbjjcoach
Personal website = james300foster.com
Academy website = fosterbjj.com