EP 117 – Andrew Gardineer | Owner of De Boa Jiu-Jitsu Academy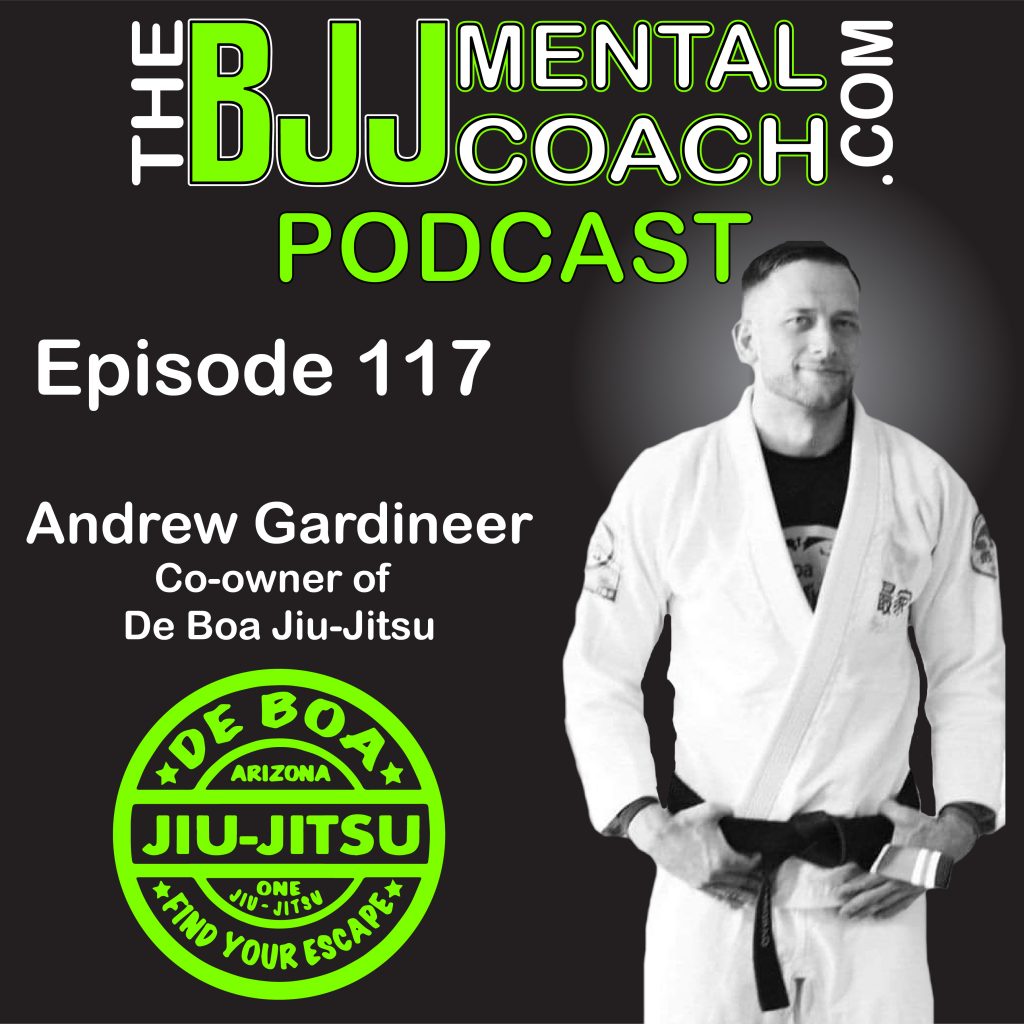 Welcome to episode 117; today, I interview Andrew Gardineer. Andrew is a second-degree black belt under Giva Santana. He is the co-owner of De Boa Jiu-Jitsu Academy in Surprise, Arizona. He will be sharing his journey with you.
Before I play the interview, I'm going to share with you some thoughts about the who is number one event that took place in Austin, TX, on February 26, then we get into the interview. The interview starts at 10:35.
Gustavo Dantas
Itunes – https://tinyurl.com/y45kymp4
Google Plus – https://tinyurl.com/ydetberf