EP 133 Renato Santos | Founder of Braus Fight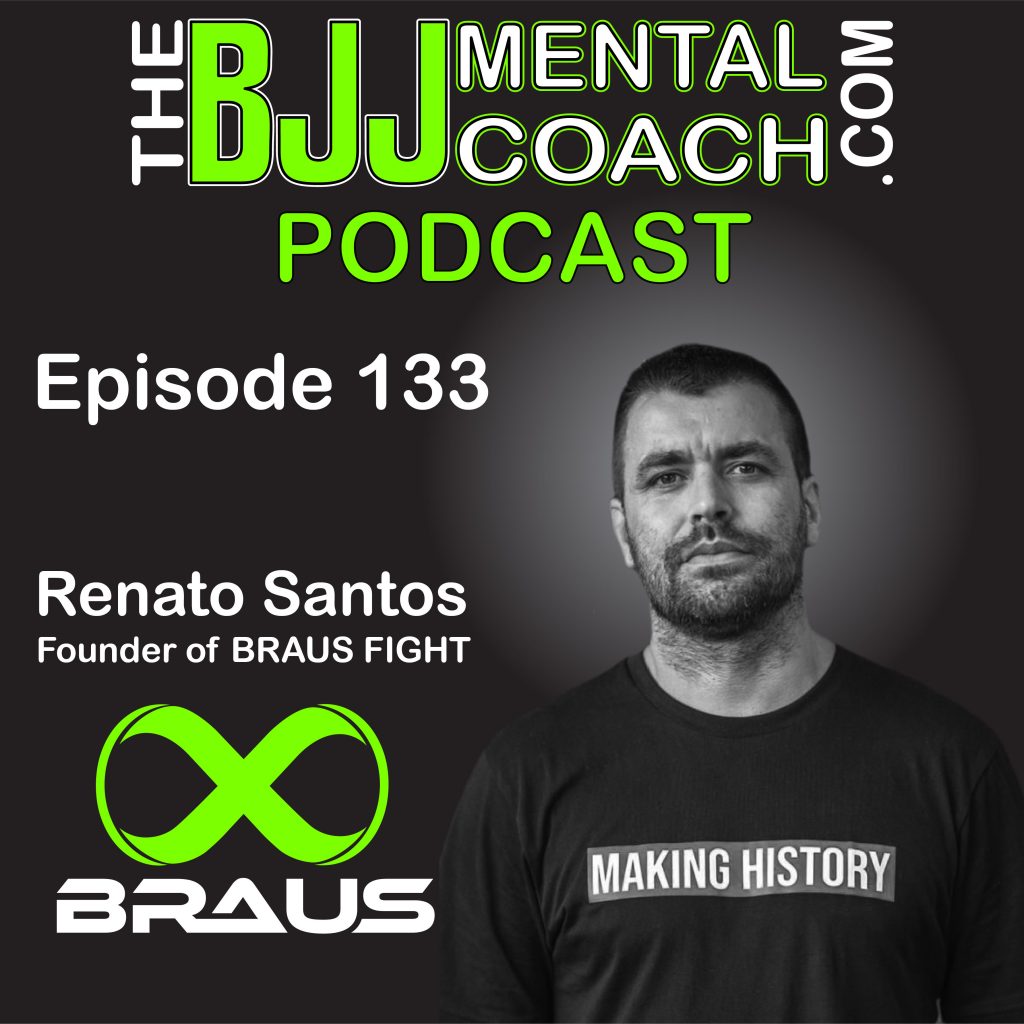 Welcome to episode 133, I'm your host Gustavo Dantas, and today I interview for the second time, Renato Santos, a jiu-jitsu black belt and the owner of Braus Fight. Their team include big names in the sport such as: ROGER GRACIE, PAULO MIYAO, THALISON SOARES and many others.
With a vision to support the growth of BJJ at the same time as providing for the community, in 2014 BRAUS Fight was born. Founded by a couple of entrepreneurs with a shared passion for BJJ, charitable initiatives and authenticity the brand established itself around 6 core values which continue to remain the foundation for operating today. Authenticity, Compassion, Connection, Service, Quality and Innovation. You will learn about Braus partnerships with the ADCC, big BJJ teams, Rolling for a reason and charity water.
Enjoy! Gustavo Dantas
www.jiujitsutribe.org
www.thebjjmentalcoachpodcast.com
Itunes – https://tinyurl.com/y45kymp4
Google Plus – https://tinyurl.com/ydetberf
Spotify – https://tinyurl.com/4wxs83y3
#bjjpodcast #jiujitsupodcast