EP 141 Chatri Sityodtong | ONE Championship CEO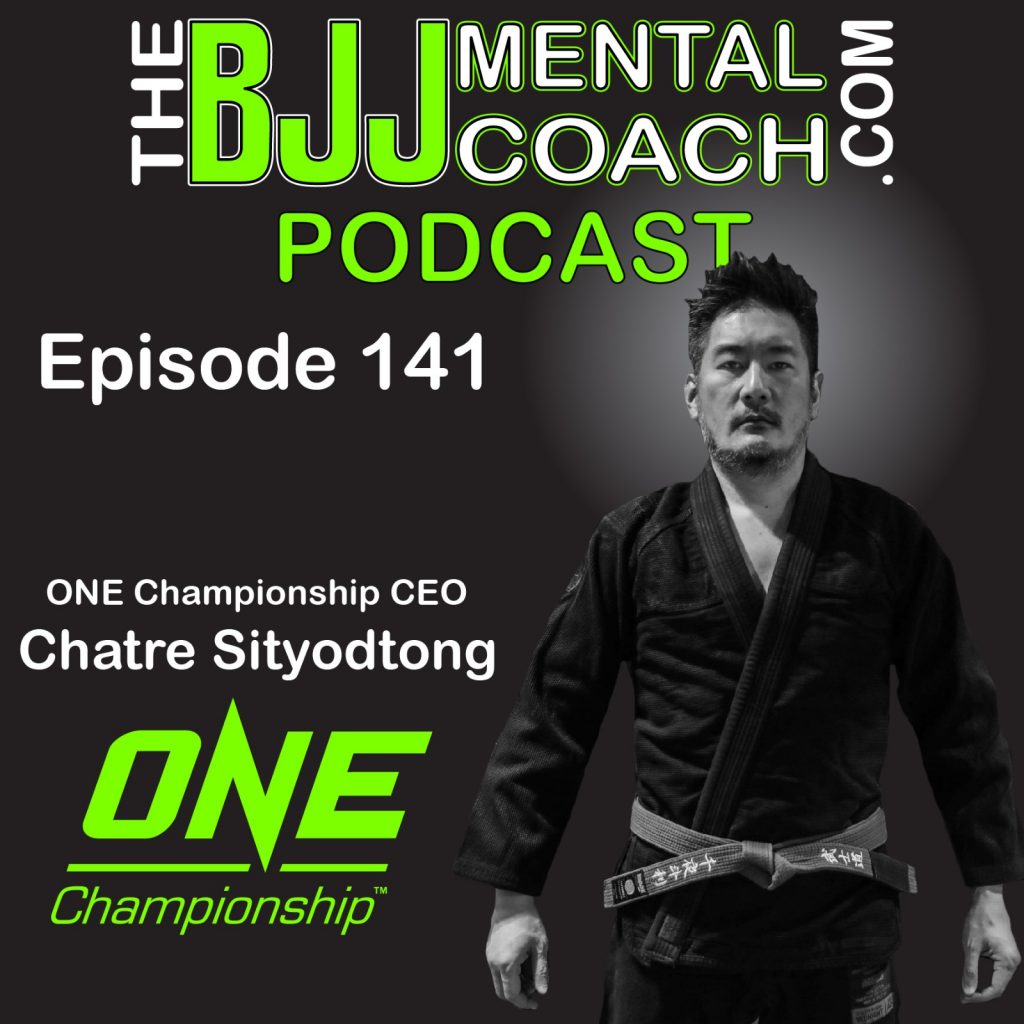 Welcome to episode 141, today, we are excited to have Chatri Sityodtong, the founder, chairman, and CEO of ONE Championship, Asia's largest sports media property.
ONE ranked #2 overall in 2021 digital viewership with over 13.8 billion video views across Facebook, Instagram, YouTube, and TikTok. It sits just behind the #1-ranked NBA, which boasts over 14.5 billion for 2021. The UFC is #5, with 6.6 billion.
Chatri has over 35 years of martial arts experience as a student, fighter, teacher, and coach. He is a certified senior Muay Thai instructor under Kru Yodtong Senanan. I apologize if I'm not pronouncing it correctly. He also holds a brown belt in Brazilian Jiu-Jitsu under Master Renzo Gracie.
For Chatri, the biggest misconception about martial arts is that it's about fighting. He believes that the true essence of martial arts is the journey of continuous self-improvement mentally, physically, emotionally, and spiritually. Through martial arts, Chatri inherited integrity, humility, honor, respect, courage, discipline, and more. Above all, it empowered him with an unbreakable warrior spirit to conquer adversity in life.
Born in Thailand, his rags-to-riches life story has inspired millions worldwide on BBC, CNN, Financial Times, Bloomberg, and other media. At his lowest point, he survived on $4 per day in the United States. His only suitcase contained everything he owned, and he lived on one meal daily. Yet, he didn't grow up in poverty as a child in Thailand. Instead, Chatri grew up in a loving, well-to-do home. Life only changed when his parents lost everything in the Asian Financial Crisis. Poverty ripped his family apart. And his father abandoned the family, leaving Chatri to pick up the pieces as the oldest son.
Chatri is a philanthropist, a motivational speaker, and a serial entrepreneur who has founded, invested in, or served as CEO of several successful companies, including ONE Championship and Evolve MMA. He holds an MBA from Harvard Business School and a BA from Tufts University.
In this episode, Chatri will share his insights on martial arts, entrepreneurship, philanthropy, the challenges and rewards of building a global sports media brand, and much more.
So, get ready to learn from one of the most influential and inspiring figures in martial arts and business right after jiu-jitsu tribe's message. OSS!
Gustavo Dantas
www.thebjjmentalcoachpodcast.com
Itunes – https://tinyurl.com/y45kymp4
Spotify – https://tinyurl.com/4wxs83y3
Our supporters
BRAUS Fight & JJ Tribe – https://brausfight.com/?braus=jiujitsutribe
Use CODE jiujitsutribe to receive 10% your purchase