EP 143 – Ray Freeman | One Community JJ Club Founder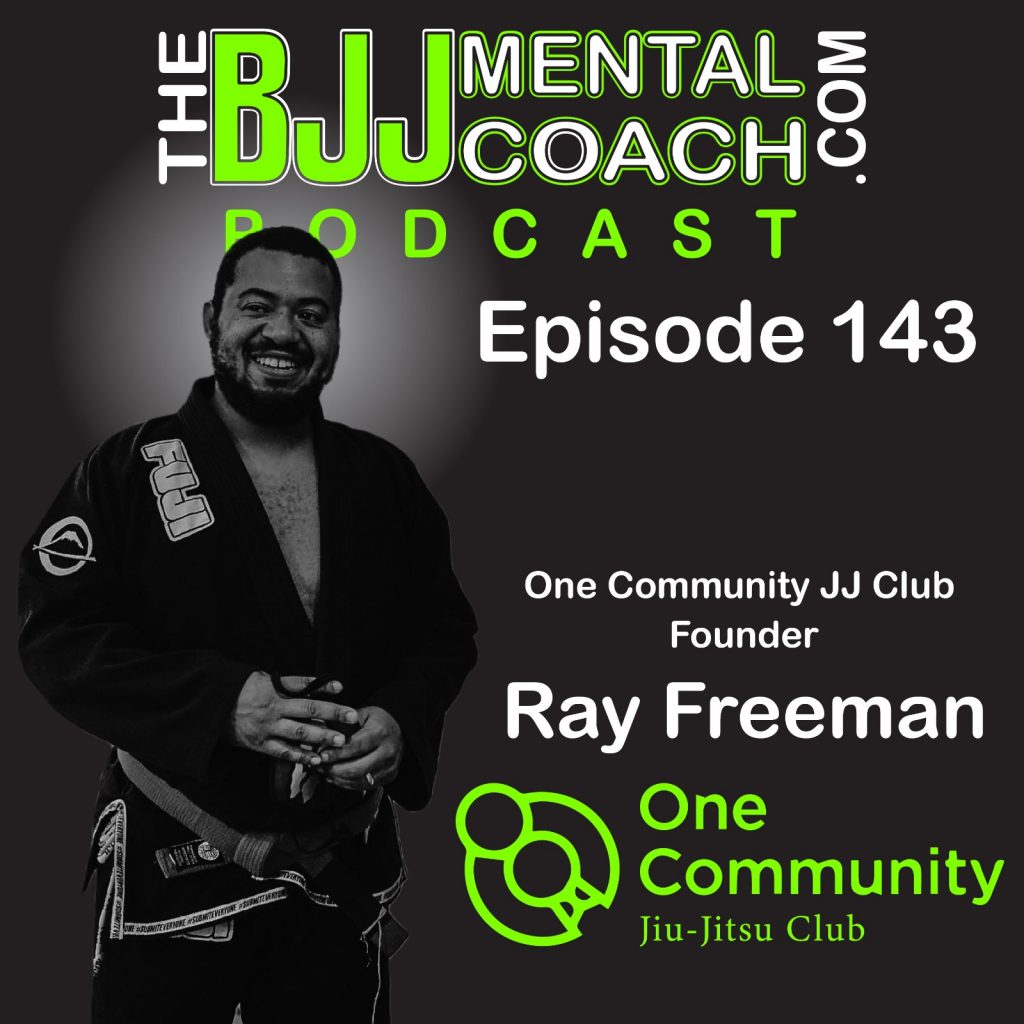 Meet Ray Freeman, a purple belt in Jiu-jitsu and One Community Jiu-jitsu Club leader in Kansas City, a donation-based program. Instead of standard monthly memberships or contracts, Ray fosters a sense of community by allowing individuals to contribute what they can, making Jiujitsu accessible to those who might otherwise be excluded.
Ray's inspiration to establish the One Community Jiujitsu Club stemmed from a profound realization – beyond aiding in his weight loss journey, Jiujitsu became a transformative outlet that helped him heal from traumas associated with foster care, instilled humility, and provided a platform to connect with a diverse and vibrant group of professionals and individuals.
Ray founded the One Community Jiu-Jitsu Club in 2020. It's made a remarkable impact, serving over 130 families in Kansas City. The club promotes respect, integrity, humility, and resilience, aiming to make Jiu-Jitsu accessible to all backgrounds.
Ray's commitment extends to supporting black-owned businesses and philanthropy. He partners with CSA Farms and tutors young children, enriching lives beyond Jiu-Jitsu.
His vision? Integrating Jiu-Jitsu into schools for wider access. Join Ray and the One Community Jiu-Jitsu Club in transforming Kansas City through Jiu-Jitsu's power.
Gustavo Dantas
www.thebjjmentalcoachpodcast.com
Itunes – https://tinyurl.com/y45kymp4
Spotify – https://tinyurl.com/4wxs83y3
Our supporters
BRAUS Fight & JJ Tribe – https://brausfight.com/?braus=jiujitsutribe
Use CODE jiujitsutribe to receive 10% your purchase
Visit One Community JJ Club