EP 24 – Developing Your Growth Mindset | Nonprofit Higher Ground Founder Jansen Azarias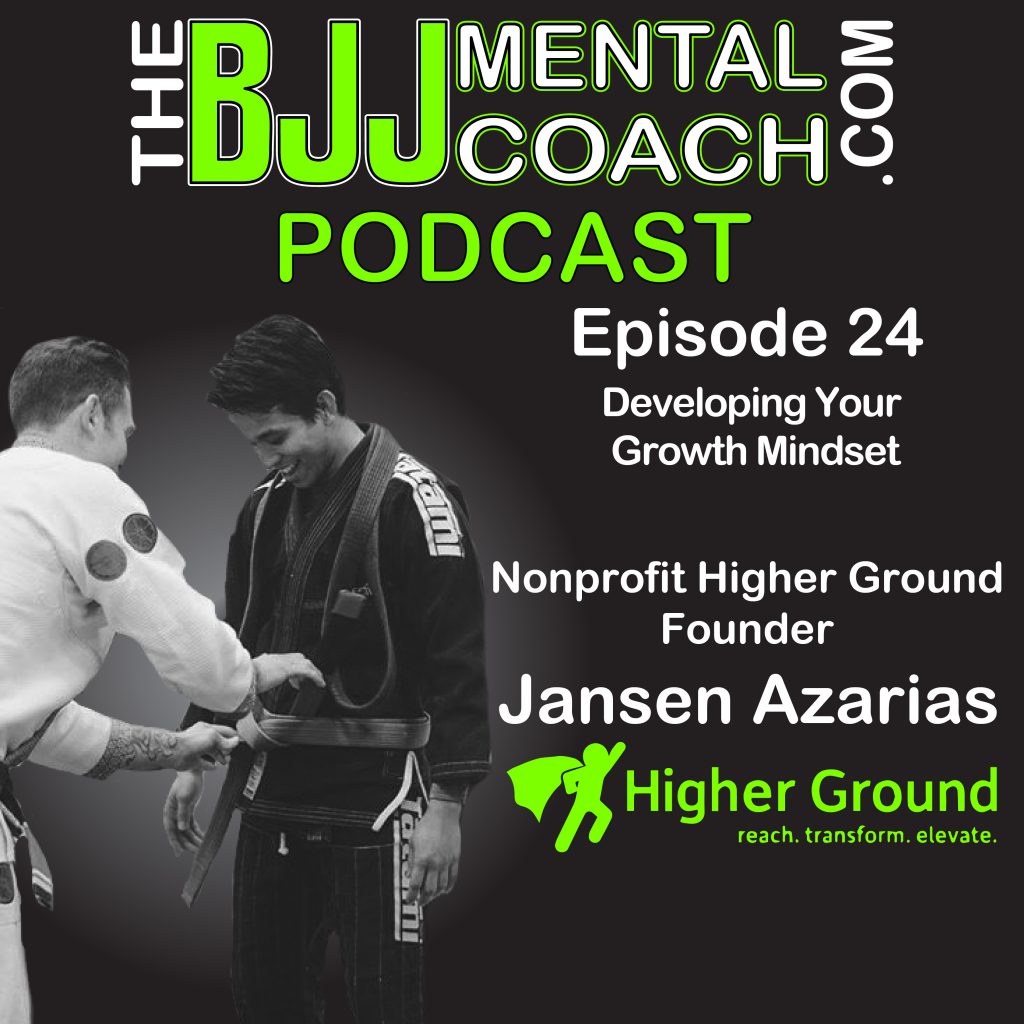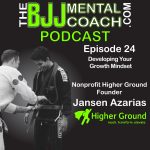 Jansen Azarias is a purple belt in Jiu-Jitsu and the founder of the nonprofit organization Higher Ground that since 2011 has offered judo, jiu jitsu and personal development classes in its after-school program for youth in an underprivileged  areas of Tucson, Arizona.
He talks about self-control, resilience and the importance of developing a growth mindset.
Check out my Final Thoughts from the interview at [1:05:17] where I share my takeaways and teach personal development.
Subscribe to www.thebjjmentalcoach.com and receive for FREE the audio to download and watch the videos of the "Top 10 Mental Mistakes BJJ Competitors make and how to avoid them."
Subscribe, rate and review the podcast! I would love to hear your feedback about the show, you can reach me at info@thebjjmentalcoach.com
Enjoy the podcast! OSS!
Gustavo Dantas
Listen to the podcast at:
The BJJ Mental Coach Podcast Website – https://tinyurl.com/y75o7qyl
Itunes – https://tinyurl.com/y884fese
Google Play – https://tinyurl.com/y7kyk7hj
Stitcher – https://tinyurl.com/ybvkdr2j
Resources:
"Grit: The Power of Passion and Perseverance" – Angela Duckworth 
Mindset: The New Psychology of Success – Carol Dweck