EP 47 – Prepare For The Worst & Hope For The Best | GRIPS Chief Marketing Officer Ranson Shepherd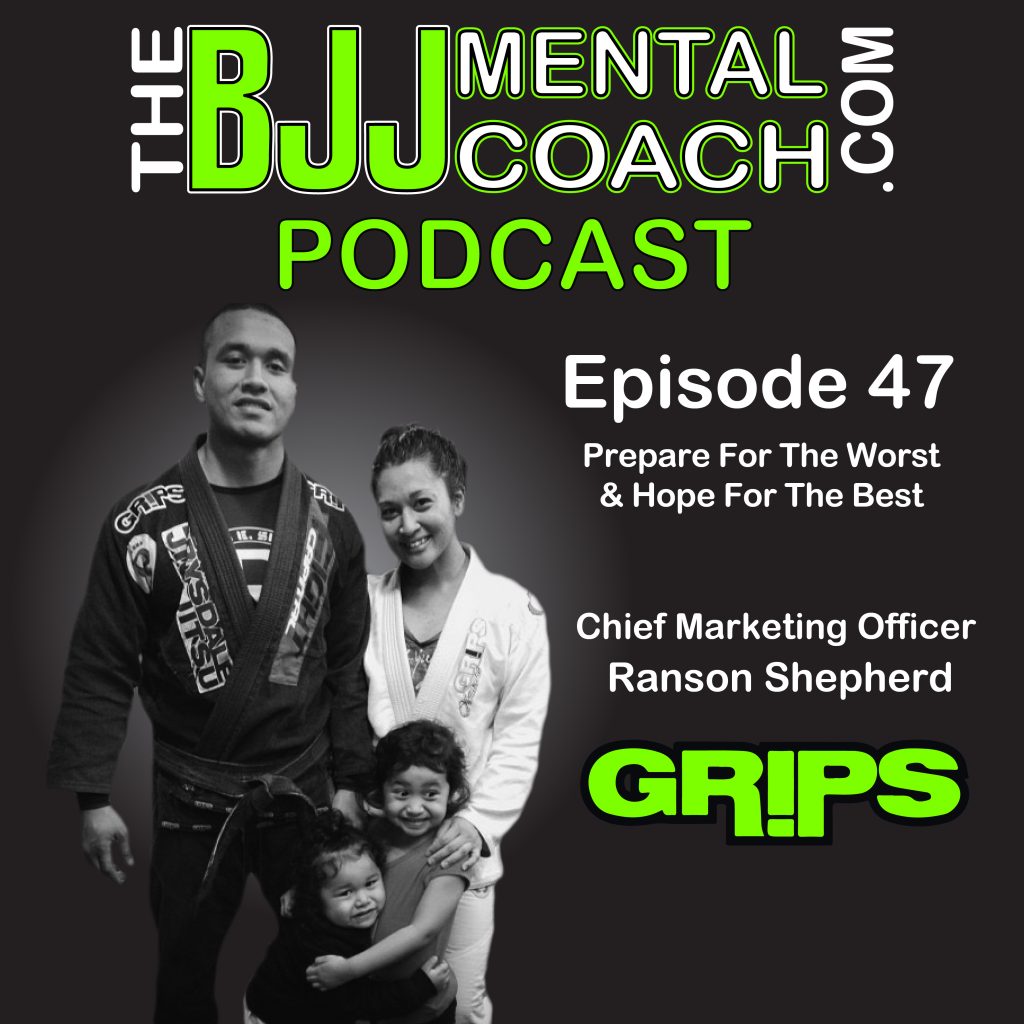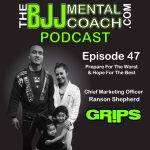 Ranson Shepherd is a black belt in Jiu-Jitsu, the chief marketing officer of GRIPS, a Grappling and MMA Apparel company and also the co-founder of Pegasus Nevada, a cannabis cultivation business.
He talked about the importance of mentors in your life, about taking risks and when he shared about one of his biggest entrepreneurial struggles and what did he learn from it inspired the title of the podcast: Prepare for the Worst & Hope for the best.
Stick around for my final thoughts after the interview when I expand on his optimistic mindset. Here is the link that I mentioned during the final thoughts: https://tinyurl.com/y685e529
Subscribe, rate and review the podcast! I would love to hear your feedback about the show, you can reach me at info@thebjjmentalcoach.com
OSS!
Gustavo Dantas
The BJJ Mental Coach Podcast – http://tinyurl.com/yymxleh6
Itunes – https://tinyurl.com/y45kymp4
Google Plus – https://tinyurl.com/ydetberf
Stitcher – http://tinyurl.com/y52f5u6z