EP 61 – Making a business partnership work | DDn'Co Lifestyle Co-owner Andre "Dedeco" Almeida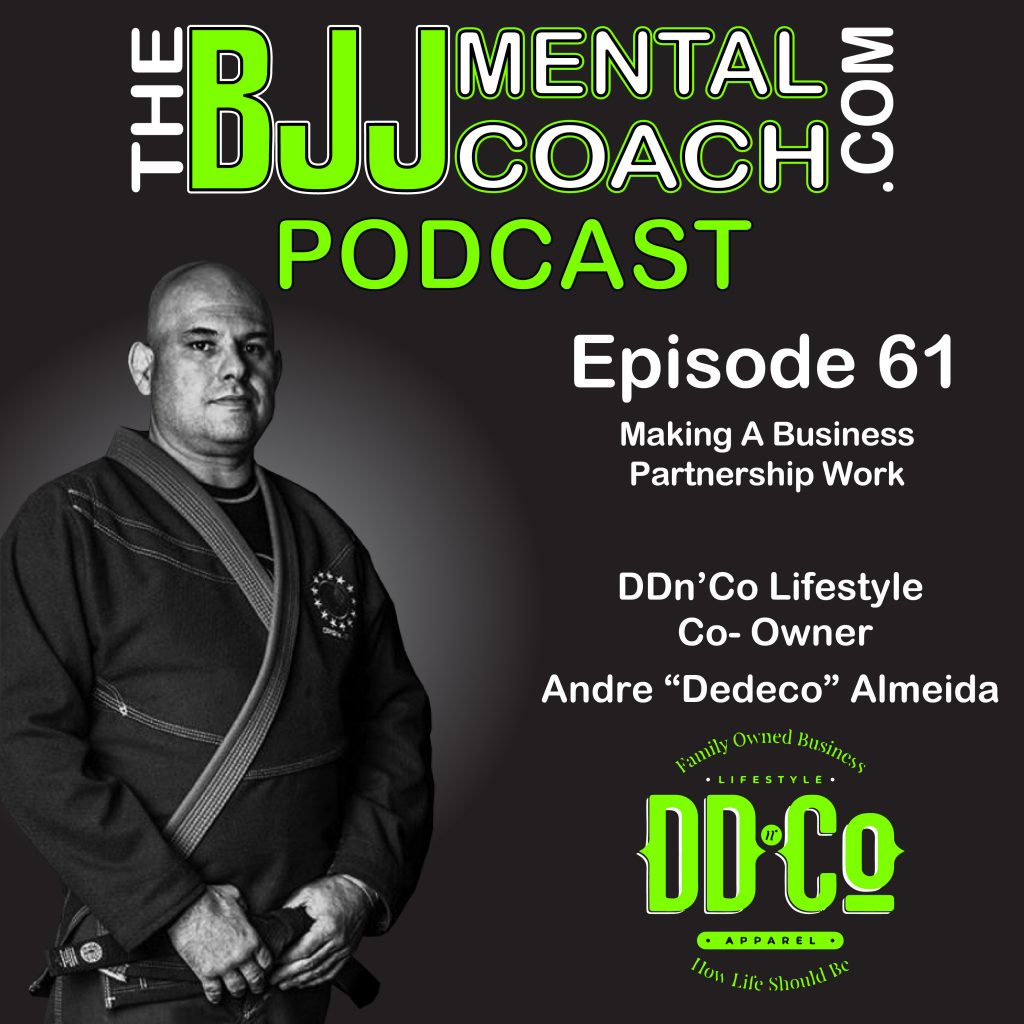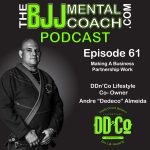 Andre "Dedeco" Almeida is a fifth-degree black belt serial entrepreneur. Besides being the co-owner of the New England United BJJ Team, he is the co-founder of Origin USA, along with Pete Roberts, our guest from episode number five, and MOST recently the co-owner of DDn'Co LifeStyle Clothing Brand.
He shared his early days teaching in Brazil then eventually the tough transition to the United States and also about partnerships in business, which inspired me to title this episode MAKING A BUSINESS PARTNERSHIP WORK.
Stick around for my final thoughts after the interview when I expand on the topic and share with you 7 Tips for Making a Business Partnership Work.
Subscribe, rate, and review the podcast! I would love to hear your feedback about the show; you can reach me at info@thebjjmentalcoach.com
Enjoy the podcast! OSS!
Gustavo Dantas
The BJJ Mental Coach – https://tinyurl.com/y2pen9gx
Itunes – https://tinyurl.com/y45kymp4
Google Plus – https://tinyurl.com/ydetberf
Stitcher – http://tinyurl.com/y52f5u6z
Sources:
DDnCo Lifestyle Clothing Brand – https://www.ddnco.com/collections/ddnco
Origin USA – https://originmaine.com
Book – Start with why (Simon Sinek)
Podcast – Hands and Daylight Podcast