EP 82 – Find Your Gift | Dogtopia of Westchase Owner Josh McLane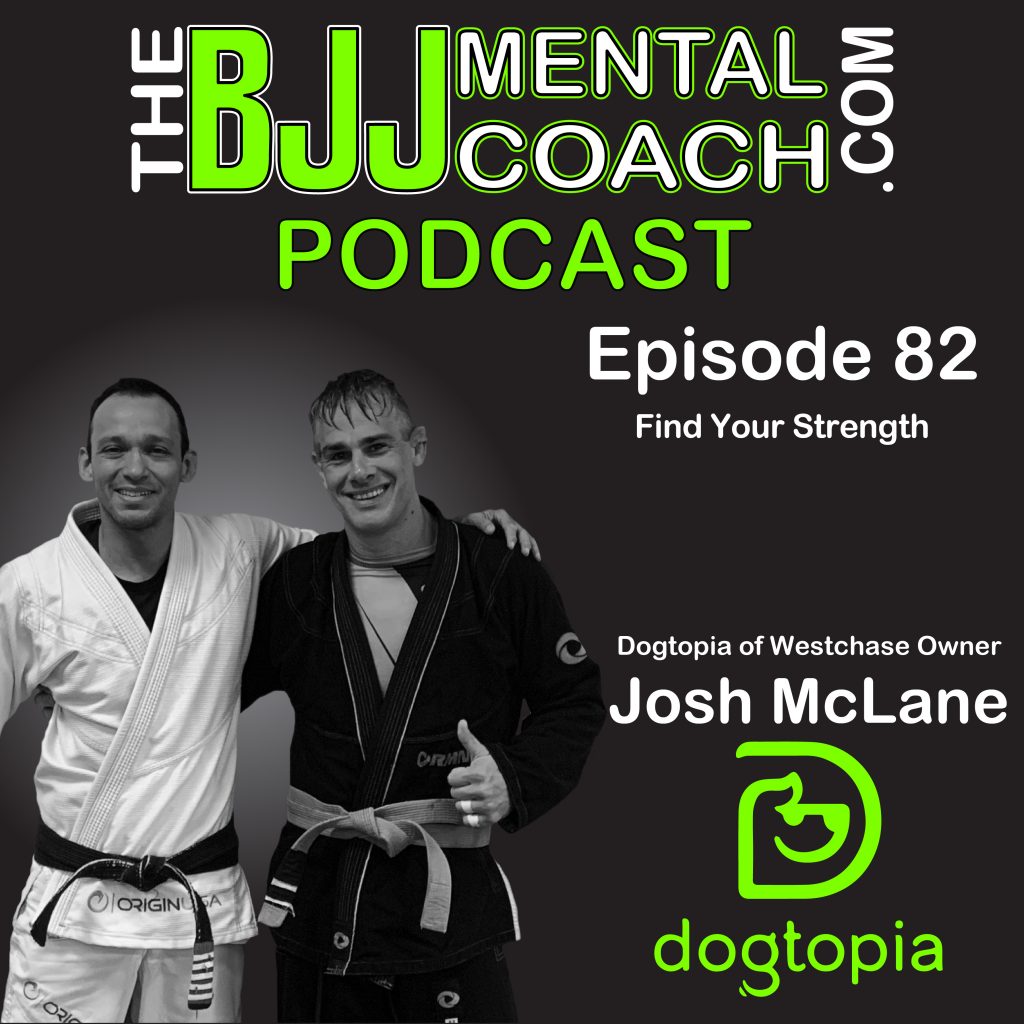 Josh McLane is a blue belt from Robson Moura and the owner of Dogtopia of Westchase, a dog daycare located in Tampa, Florida.
He talked about being passionate about your business; he shared the struggles that he and his wife found at the beginning of their entrepreneurial journey.
My takeaway from the interview came when he shared about finding your strengths and focus on it, which inspired me to title this episode FIND YOUR STRENGHT.
Stick around for my final thoughts after the interview when I share with you my experience with the book Josh recommended. Stay tuned right after jiu-jitsu tribe's message. OSS!
Gustavo Dantas
Itunes – https://tinyurl.com/y45kymp4
Google Plus – https://tinyurl.com/ydetberf
Stitcher – http://tinyurl.com/y52f5u6z
The BJJ Mental Coach Podcast – https://tinyurl.com/vrajqt8