EP#106 – If You Are Not Growing, You Are Receding | Carlson Gracie Temecula Owner Thomas Cronin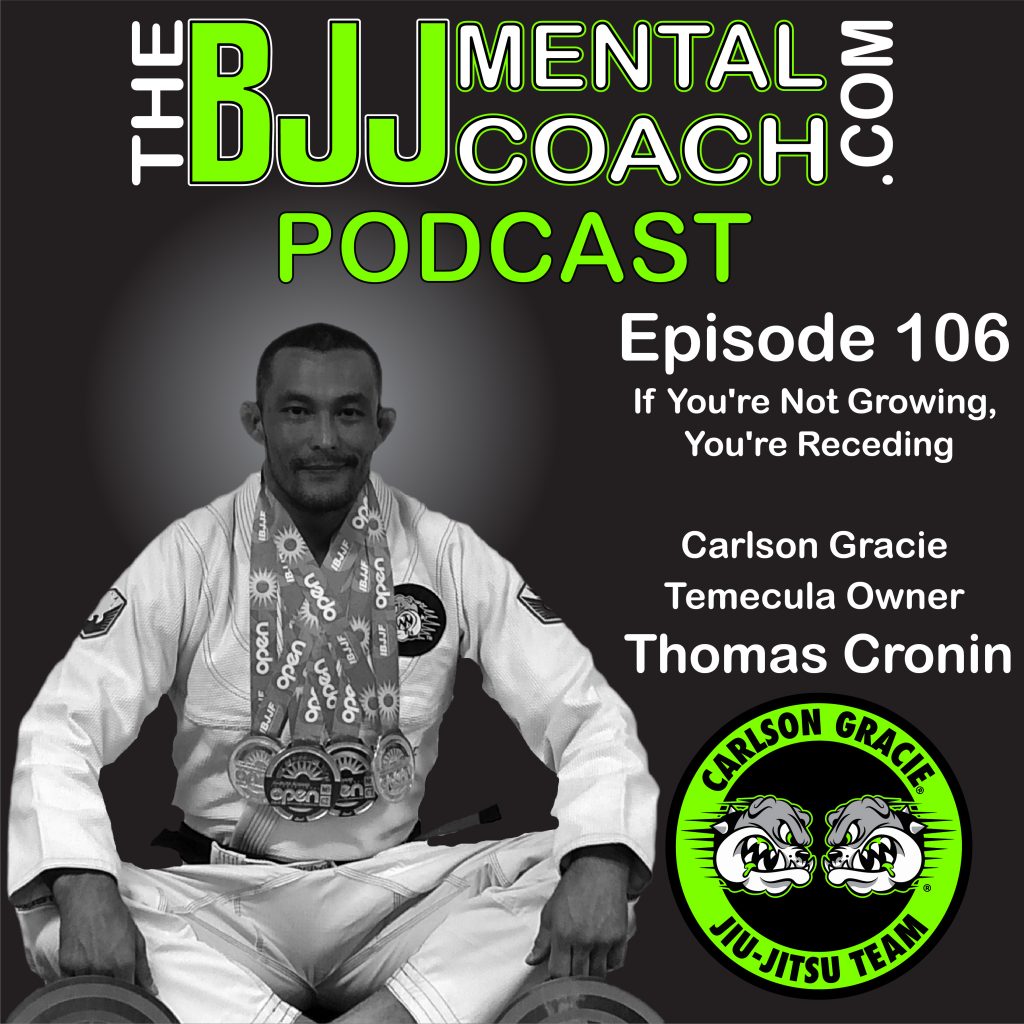 Thomas Cronin is the owner of Carlson Gracie Temecula in California and an active competitor in the Black Belt masters division. Earlier this year he won the 2020 IBJJF European Championship.
He talked about his choice of changing careers to work full time with jiu-jitsu, he also spoke about his struggles with balancing life and work and the lessons he learned from his previous business that applied to run his academy.
My takeaway from the interview came when he said: "If you're not growing, you're receding", which inspired me to title this episode the same.
Stick around for my final thougths after the interview when I expand on this topic. Stay tuned right after jiu-jitsu tribe's message. OSS!
Gustavo Dantas
Itunes – https://tinyurl.com/y45kymp4
Google Plus – https://tinyurl.com/ydetberf