EP7 – The right moment is now! Tap Cancer Out CEO Jon Thomas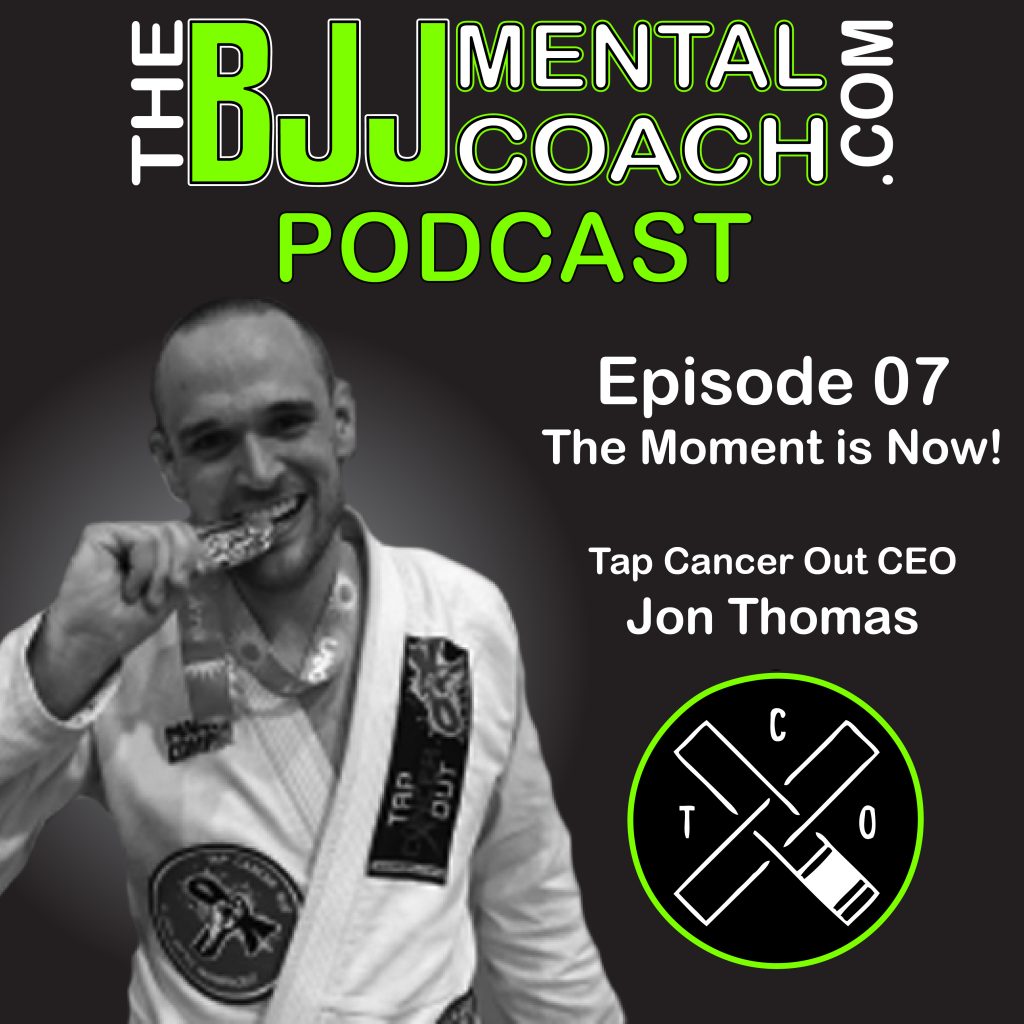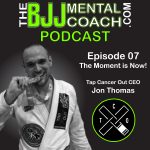 Jon Thomas is the founder and Executive Director of Tap Cancer Out, a nonprofit organization that mobilizes and empowers the Brazilian Jiu-Jitsu community to raise awareness and funds for cancer-fighting organizations. Jon is a brown belt and active BJJ competitor training at American Top Team Connecticut.
Check out my Final Thoughts from the interview at [52:47] where I share my take aways and teach personal development.
Subscribe to www.thebjjmentalcoachpodcast.com and receive for FREE the e-book version of my book "Launching your BJJ Competition Journey after 30" 10 Steps to maximize your tournament experience. It's also available on amazon.com for $14.95 and you can get for free when you subscribe to our website.
Subscribe, rate and review the podcast! I would love to hear your feedback about the show, you can reach me at info@thebjjmentalcoach.com
Enjoy the podcast! OSS!
Gustavo Dantas
Itunes 
Stitcher
Google Play
www.thebjjmentalcoachpodcast.com 
*********
Jon Thomas
[3:12] – Beginning in BJJ
[5:05] – How BJJ relate to life
[8:50] – The spark
[20:20] – Are you waiting for the right moment?
[28:10] – Biggest struggle
[35:30] – High Performance Habit
[41:10] – Best advice ever received
[44:30] – Advice to your younger self
[48:55] – What are you excited about?
[53:00] – Gustavo's final thoughts
https://www.facebook.com/tapcancerout
https://www.instagram.com/tapcancerout/
https://www.youtube.com/user/tapcancerout